Weather
It is no secret that the Costa del Sol enjoys one of the best climates in the world, and we've attached the graphs below to prove it!
We are fortunate enough to enjoy over 320 days of sunshine a year and average maximum monthly temperatures of 24ºC. They don't call it the Costa del Sol for nothing!
Weather forecast next 4 days
Average maximum monthly temperatures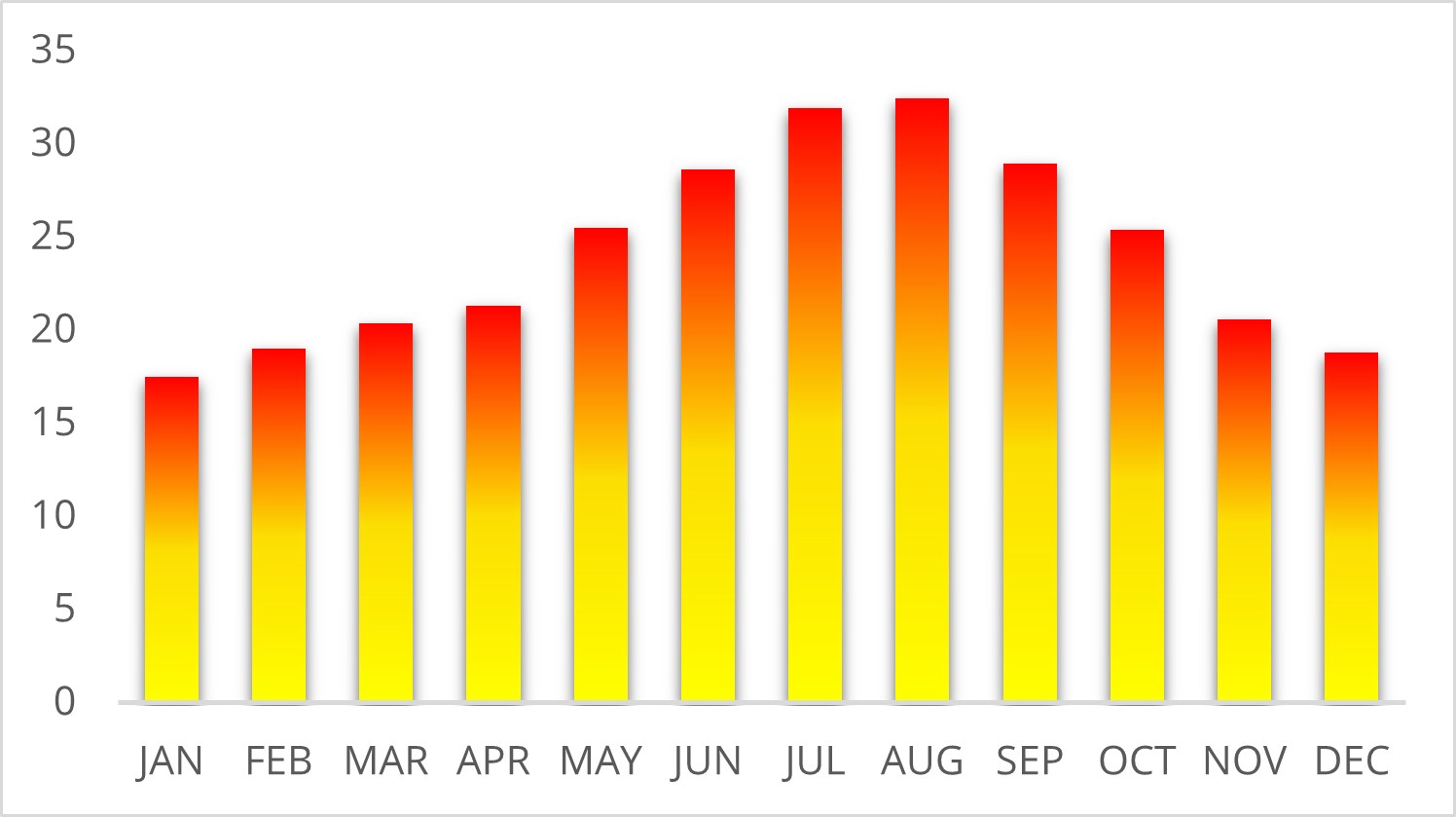 Only 47 days with rain per year!
Note: A "day with rain" in Spain is seldom continuous downpour during the day, and is more likely to be just a few millimetres during the night, leaving clear sunny days in between!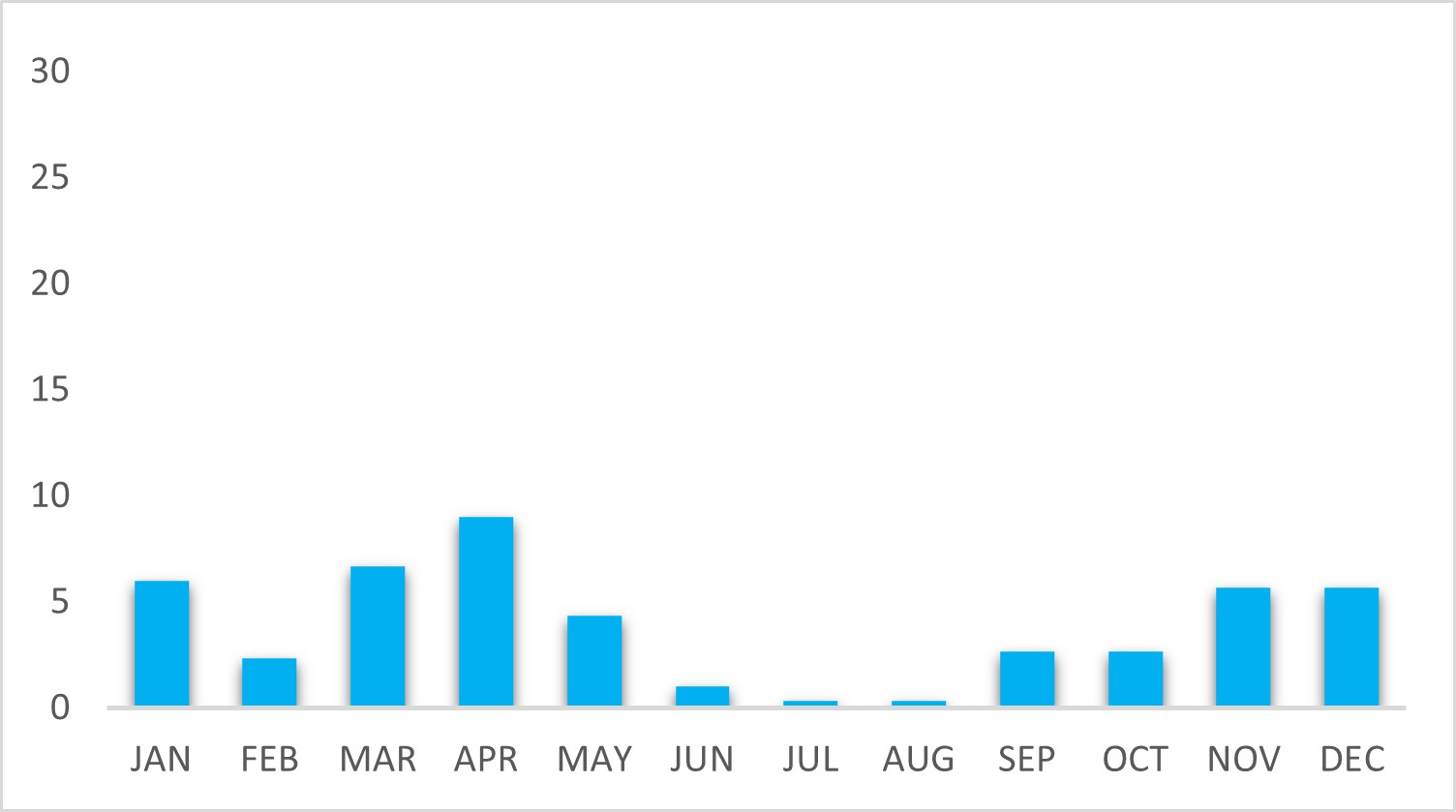 Average 8 hours of sun per day, 2980 hours a year!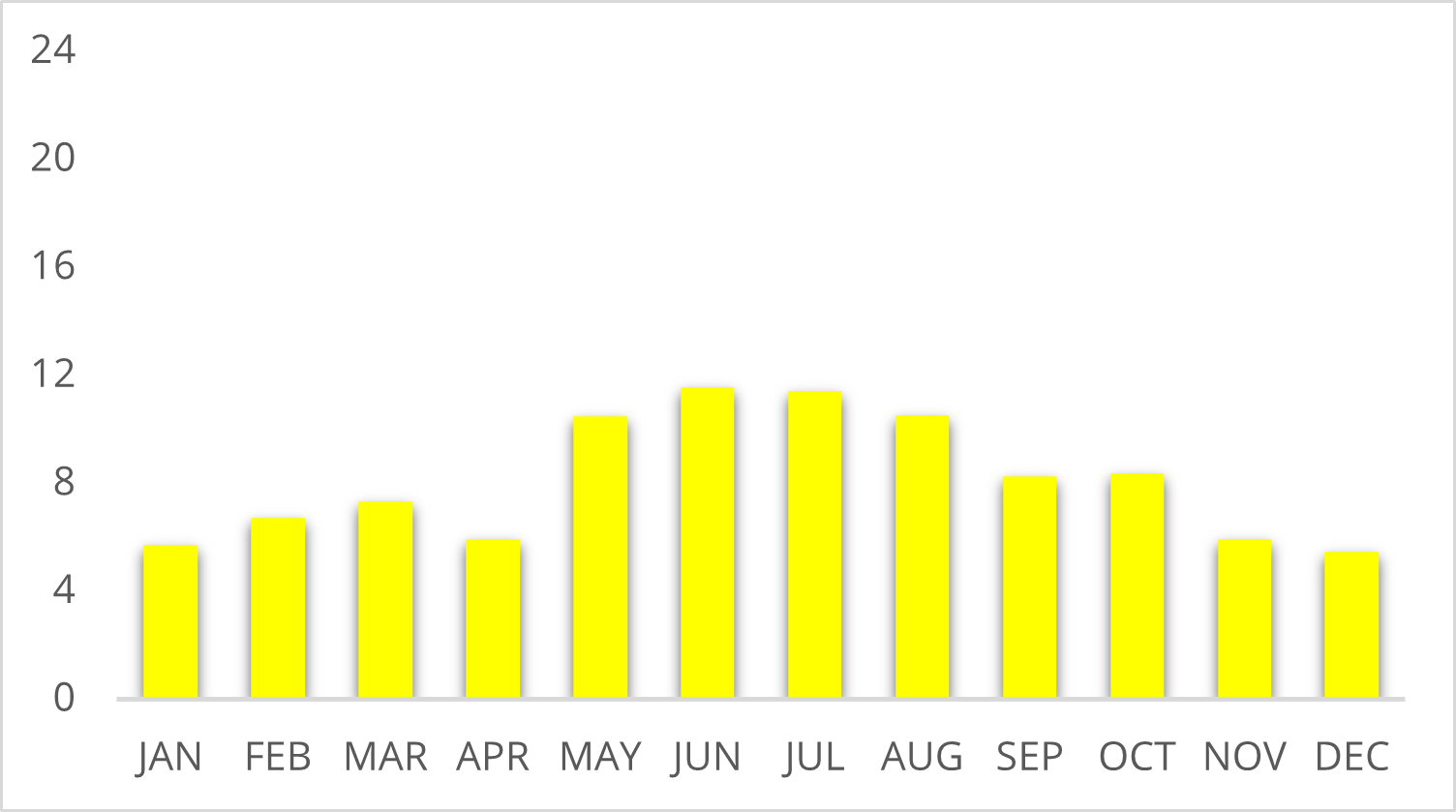 Sunset Beach Club is the ideal place to stay on the Costa del Sol - at any time of year!
Source of stats : Málaga airport meteoroligical station averages taken from 2019-2022.