Local Attractions
Things to do In and around Benalmadena
As well as enjoying all the on-site facilities at Sunset Beach Club, there are many interesting places to visit and things to do within easy reach of the hotel. Below you'll find a few ideas of what's on offer, mostly just a short drive or taxi ride away.

Our Leisure Desk will be pleased to provide you with more information and update you on the latest attractions...... and can also recommend and book organized Excursions.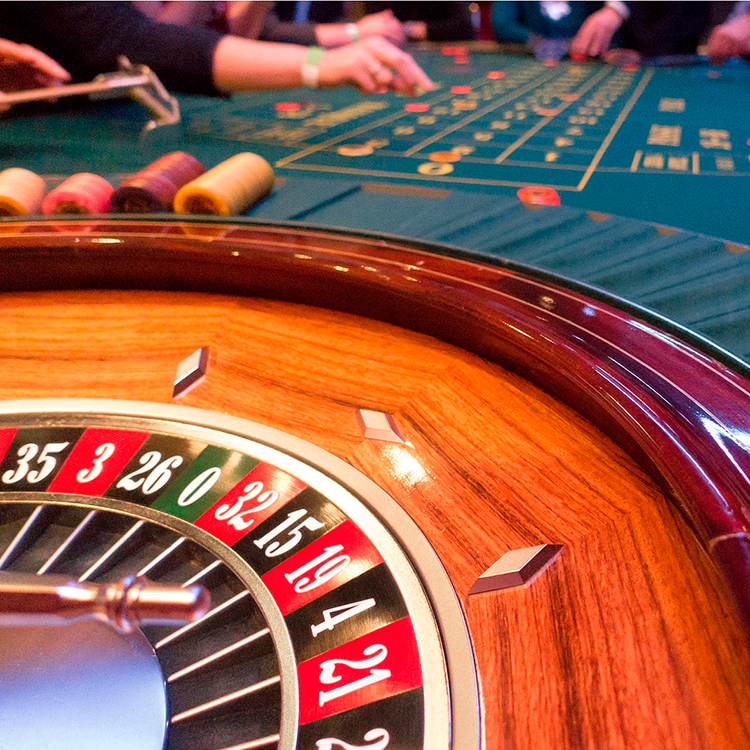 Casino
The Costa del Sol's first casino is only a few hundred metres from Sunset Beach Club, at the neighbouring Torrequebrada Hotel. Dress code is formal, and you will need to take identification with you to enter.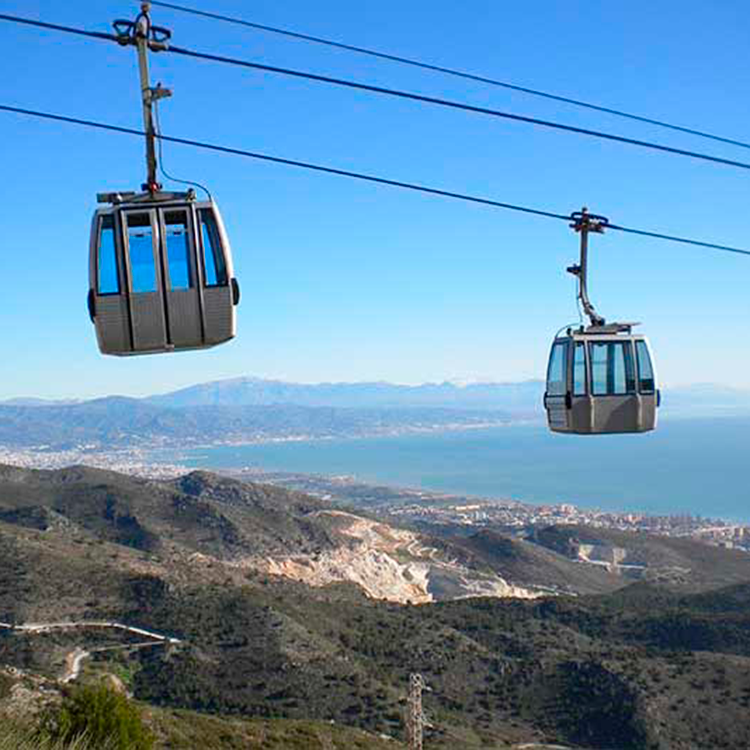 Benalmadena Cable Car
Just a few minutes by taxi from Sunset Beach Club, you'll find the Benalmadena Cable Car, offering you the chance to observe the coast from a unique perspective with panoramic 360º views. At the summit, you can walk along the designated routes, or watch a birds of prey show. An entertaining and educational day out for the whole family.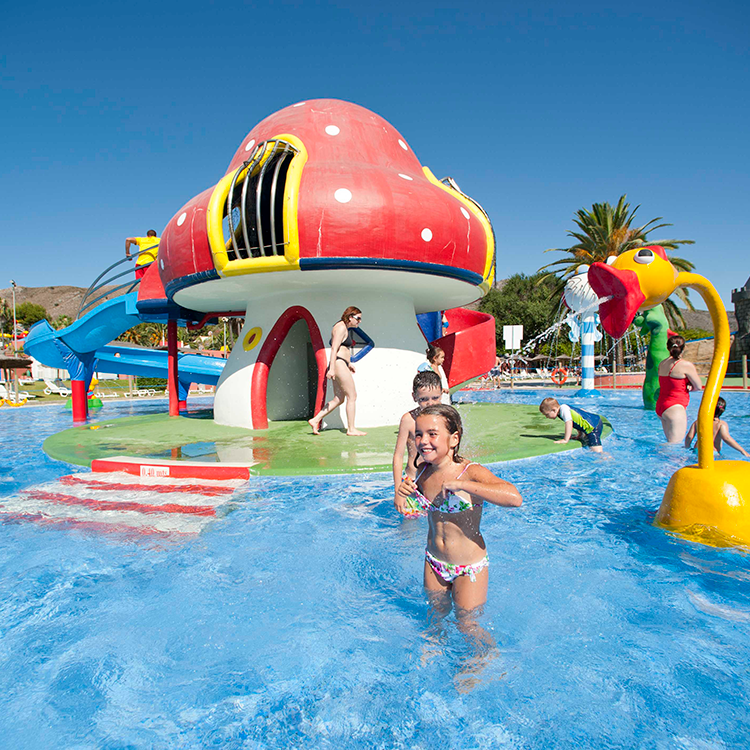 Aquaparks
Sunset Beach Club is within easy driving distance of the Costa del Sol's two major waterparks (Torremolinos and Mijas). A great choice of exciting rides and pools await all who visit. There's something for all age groups - from steep Kamikazee style slides for brave teenagers, to gentle wave pools for toddlers.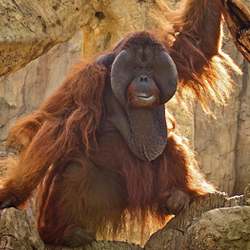 Bioparc Fuengirola Zoo
A fabulous day out for all the family, this "open-plan" zoo offers visitors the chance to see tigers, crocodiles, monkeys, baboons, hippos, exotic birds and reptiles at close proximity. There are refreshment areas and an adventure park for children. Bioparc is also open for nocturnal visits in July and August.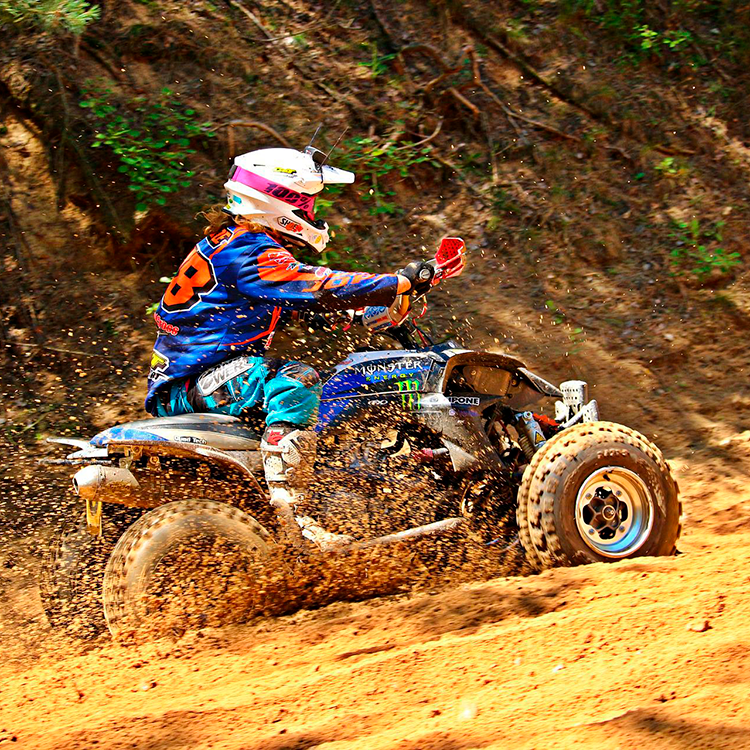 Quad Biking
If you enjoy the thrill of off road then why not go quad biking during your holiday? The Costa Del Sol's sand dunes, Mediterranean sea and mountains offer a spectacular backdrop for those wishing to explore whilst enjoying the exhilaration of these incredible vehicles! Pick up a leaflet from the Sunset Beach Club Leisure Desk for more information.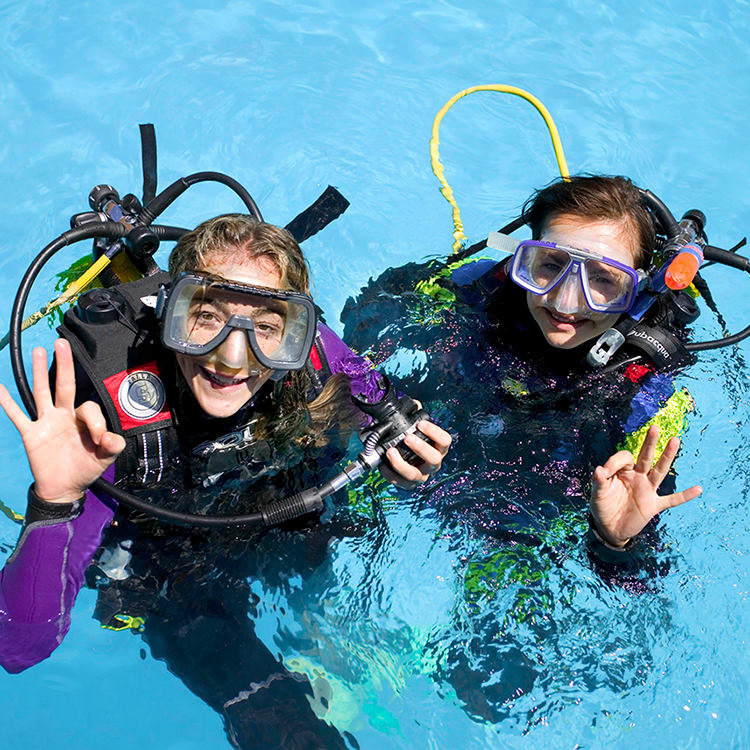 Scuba Sunset Style
Why not take advantage of our sea-front location and discover the stunning underwater treasures the Mediterranean has to offer! Sunset Beach Club is a recognized PADI Dive Resort. Renowned for quality customer service, our dive centre offers courses for all abilities, from beginner to professional.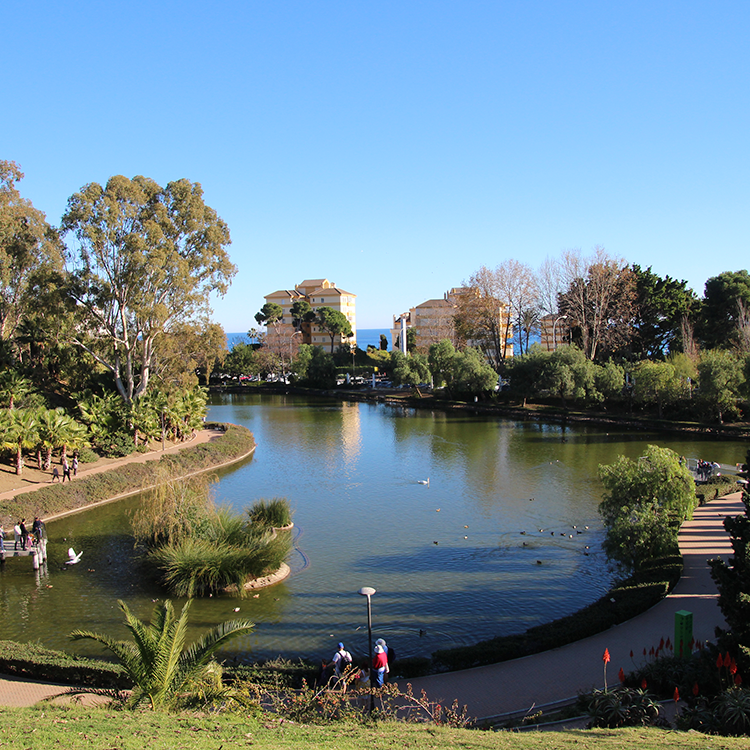 Paloma Park
Located in the Heart of Benalmadena, just a 15-minute walk from Sunset Beach Club, Paloma Park offers a relaxing day out for all the family with its vast green areas (ideal for picnics) and cafes. There is a large lake in the centre of the park which is home to large carp and turtles. Don't be surprised if during your visit you bump into the odd chicken or rabbit as the park is famous for having 'wildlife' running around freely!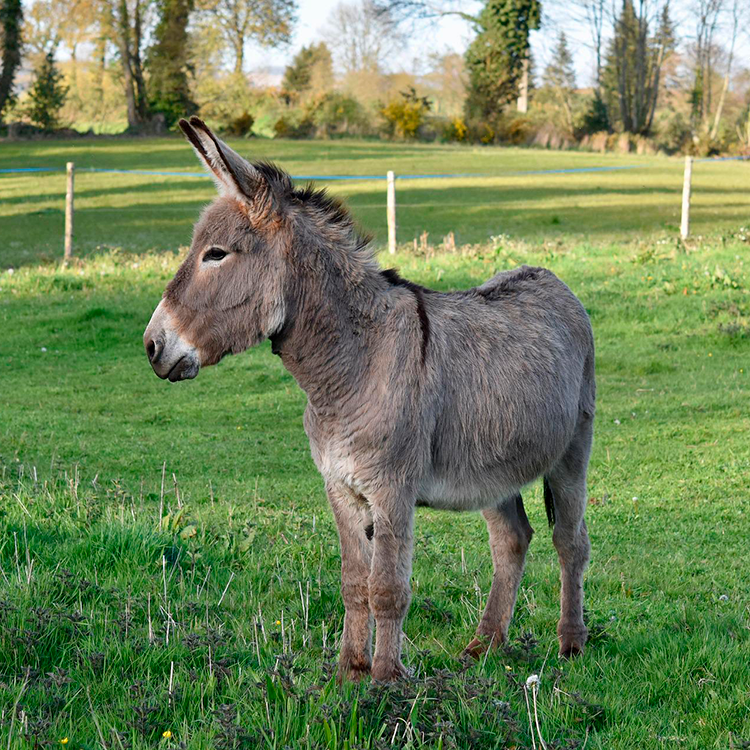 Donkey Sanctuary
Located 40 minutes from Malaga this donkey sanctuary is also known as El Refugio del Burrito. A visit here is a great way to discover the beautiful Spanish countryside whilst enjoying a fun day out that also helps a great cause. Entrance is free to the donkey sanctuary and the nearby flamingo lake.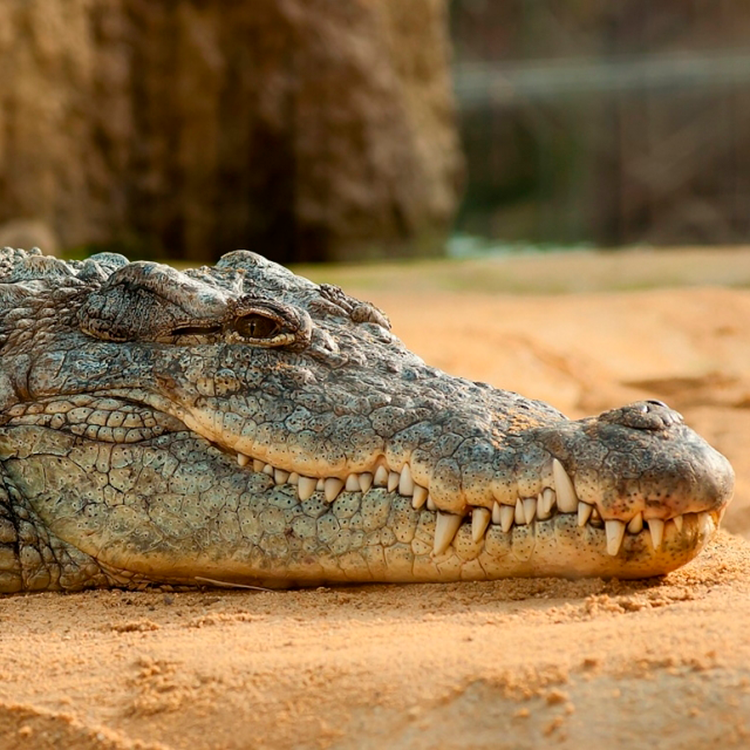 Crocodile Park
If you fancy the opportunity to hold a live crocodile, this is the place for you! Complete with baby croc nursery, the largest croc in Europe, African fortress and live demonstrations. This is a fascinating day trip to be enjoyed by all.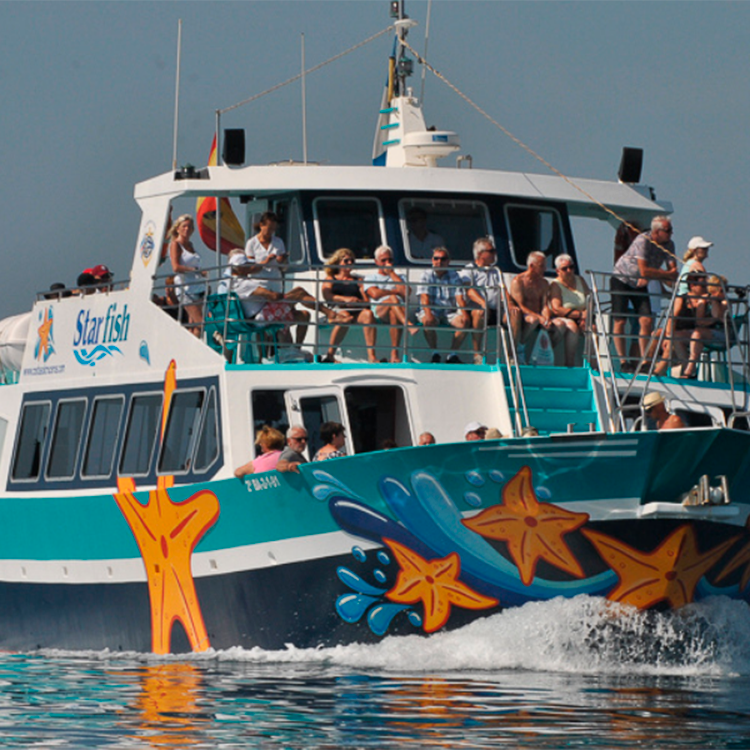 Costasol Cruceros
Boat trips from Fuengirola to Benalmadena and Benalmadena to Fuengirola. This boat is a great way to travel from port to port, much more original than a taxi and cheaper! The journey lasts approximately 1 hour, giving you the opportunity to sit back, relax and enjoy the scenery.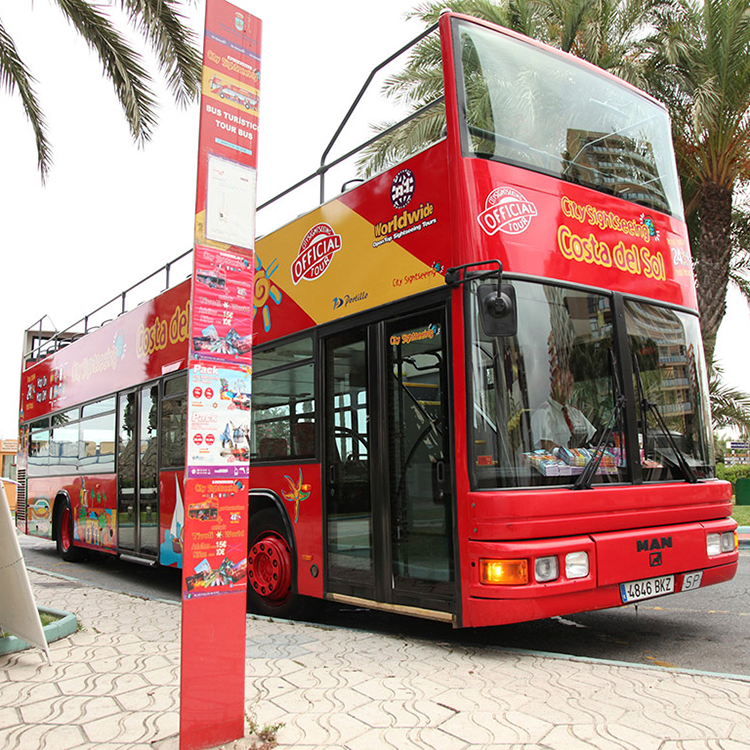 City Sightseeing
With twelve stops, one at each main attraction offered by Benalmadena, City Sightseeing offers a unique tour of the town. Tickets are valid for 24hours, so you can use them more than once! Whether you're going to the Marina or for a wander around Paloma Park, this is a great way to get about and discover Benalmadena!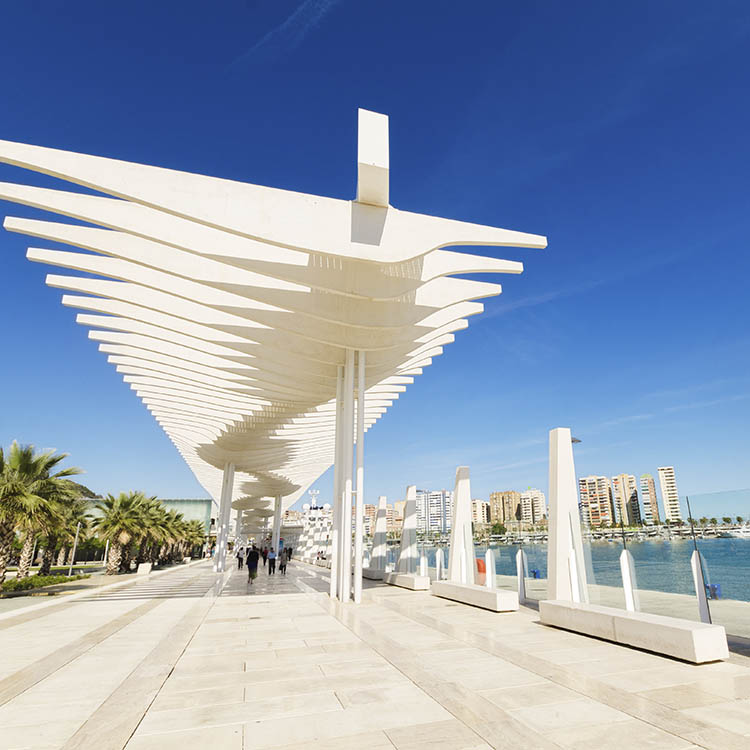 Málaga
The cultural capital of the Costa del Sol, and home to the area's International Airport, Málaga is known locally for its cosmopolitan cafes and bars, it's beautiful boutiques and bustling 'Muelle Uno' waterfront. Malaga centre also offers culture, with its impressive selection of museums (Picasso, Pompidou, Thyssen) roman theatre, and Cathedral. Located just 20 minutes away from Sunset Beach Club, Malaga is easily accessible by car, train or bus.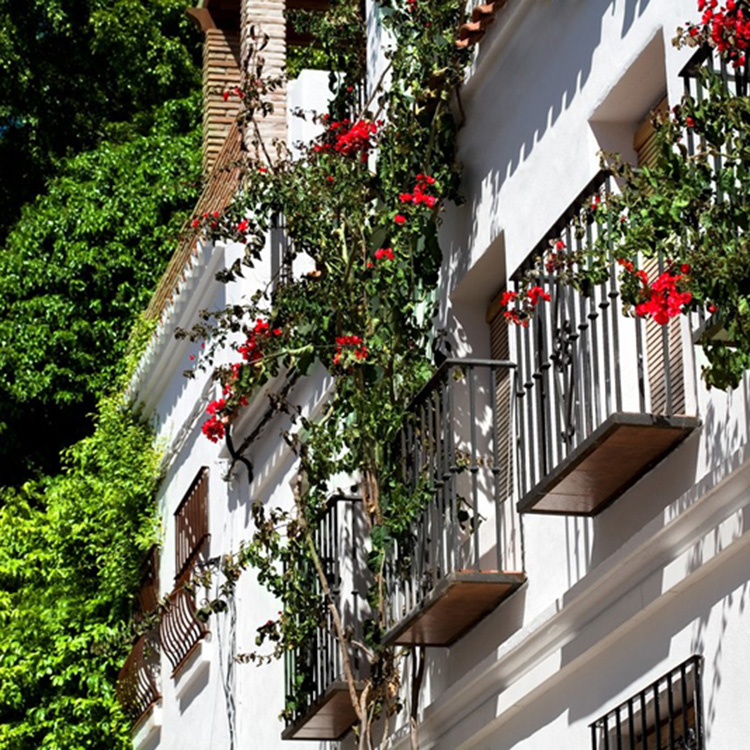 Marbella
Marbella is a great town to visit and enjoy a stroll along the high street, the city parks or the beach promenade. When it comes to gastronomy, you're spoilt for choice in Marbella. From spit and sawdust tapas bars down tiny alleyways to street cafés and a selection of excellent international restaurants including three Michelin star winners.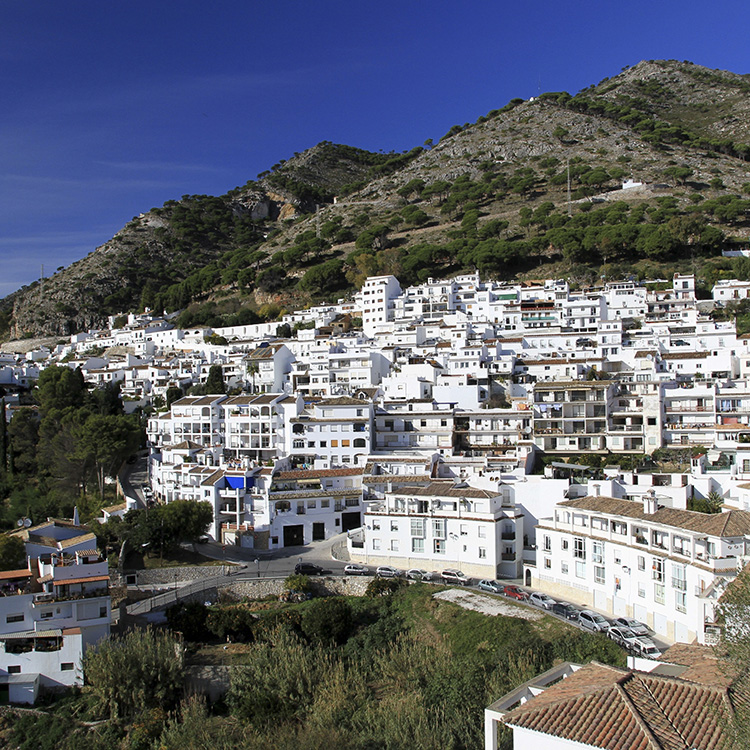 Mijas
When Spain began to enjoy an influx of international tourism in the sixties, one of the most famous souvenirs, was the "straw donkey"…. And with good reason, for in the early 1900s, these beasts of burden were one of the main modes of transport. Nowadays, the sight of a farmer walking in the countryside beside his well-loaded donkey is a rare event, but Mijas still maintains the tradition of the "donkey taxi", an experience which is still popular with tourists. This pretty, white village still keeps much of its original charm, with meandering cobbled streets lined with hanging geranium pots.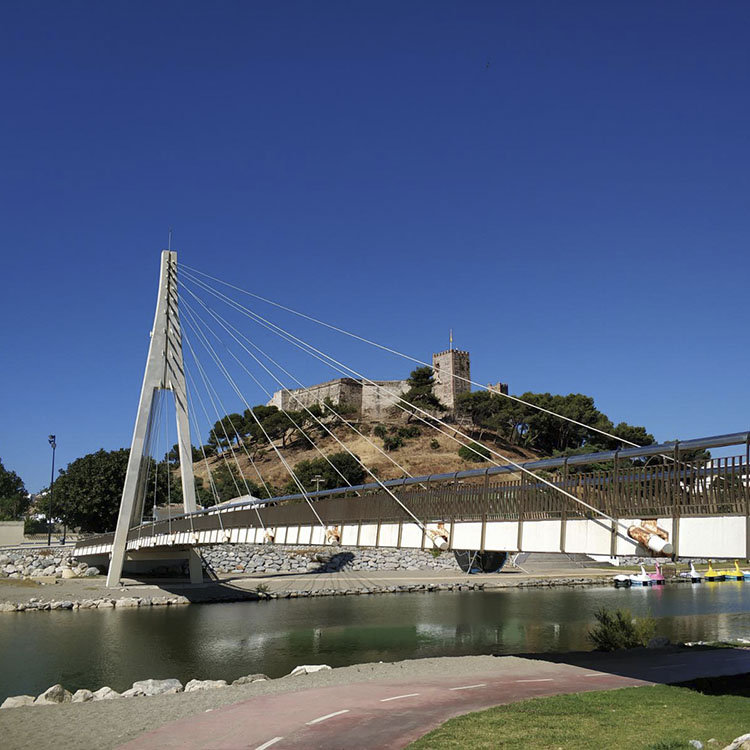 Fuengirola
Originally a tiny fishing port, Fuengirola has seen massive growth over the past thirty years, and is now one of the busiest tourist destinations on the Costa del Sol.
Large beaches are flanked by a renovated promenade, along which you will find countless bars and restaurants offering everything from local food and wine, to typical British pub grub and fine international cuisine. The town centre has recently had a facelift, and both the high street and central square, now largely pedestrianized, offer a pleasant shopping environment, with plenty of leather goods, fashion outlets, and souvenir shops.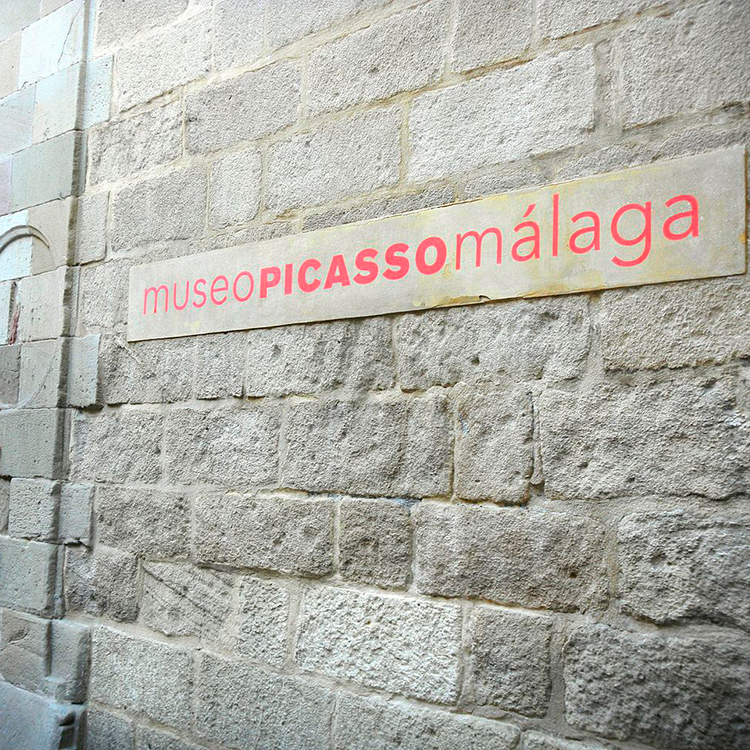 Picasso Museum
Thanks to donations from Picasso's loved ones, we now have the opportunity to discover and experience some of Pablo Picasso's masterpieces in his hometown of Malaga. Jump on the nº 110 bus which will take you into the centre of Malaga to visit this and other wonderful museums!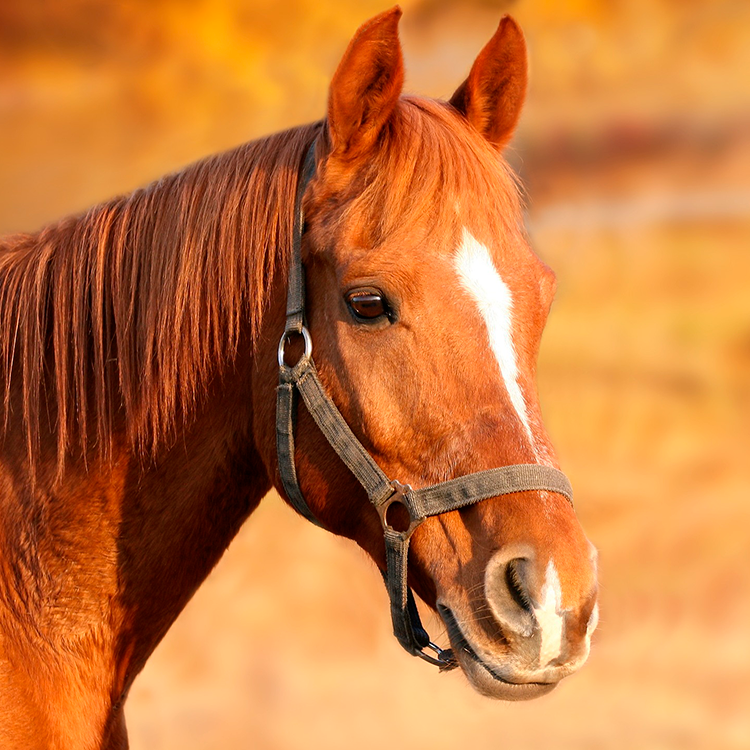 El Ranchito
Discover the 'Feria del Sur', a spectacular equestrian show. You can also enjoy the optional dinner and flamenco show for a fun and entertaining evening out. Located in nearby Torremolinos a ticket to the show also includes hotel transfers.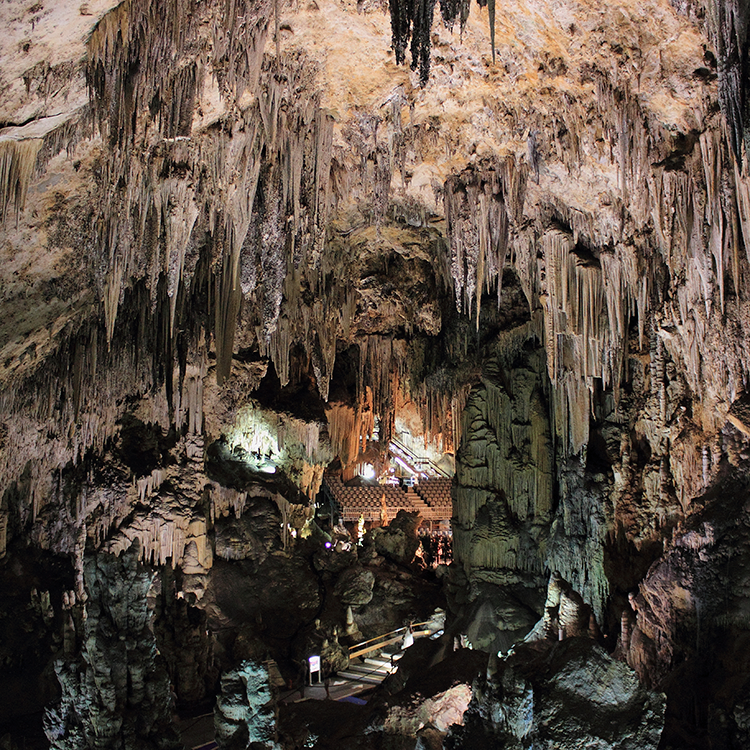 Nerja Caves
For a memorable day out, a visit to the famous Nerja Caves is a brilliant choice. Situated 35 minutes East of Malaga city, Nerja's caves allow visitors to explore it's large chambers with impressive collections of stalactites and stalagmites. During the summer months it's also a popular venue for music concerts thanks to the amazing acoustics.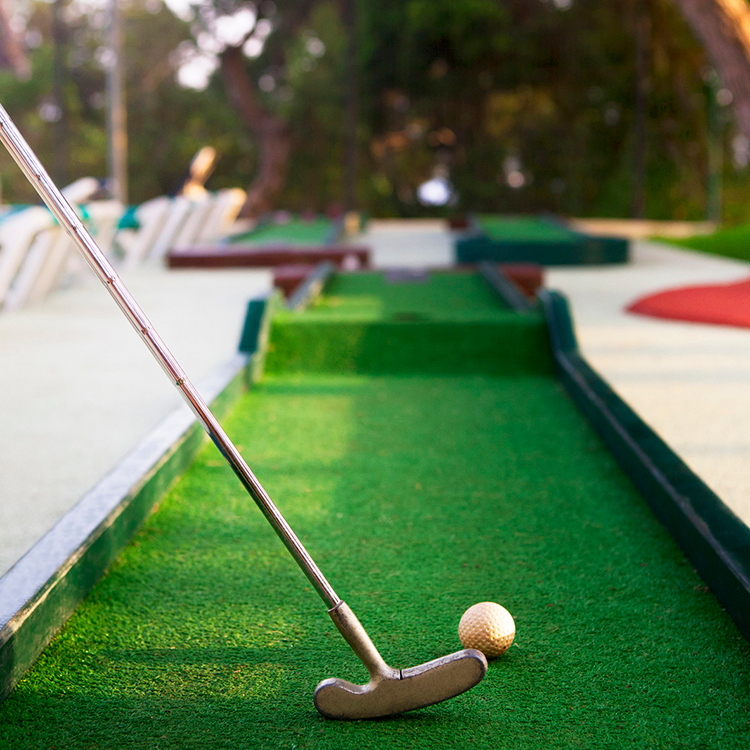 Mini Golf
Mini golf is always a family favourite for fun-packed afternoon. Located here in Benalmadena, just a twenty five minute walk away from Sunset Beach Club, this is a bargain activity which also offers other amenities such as a bar and pool table.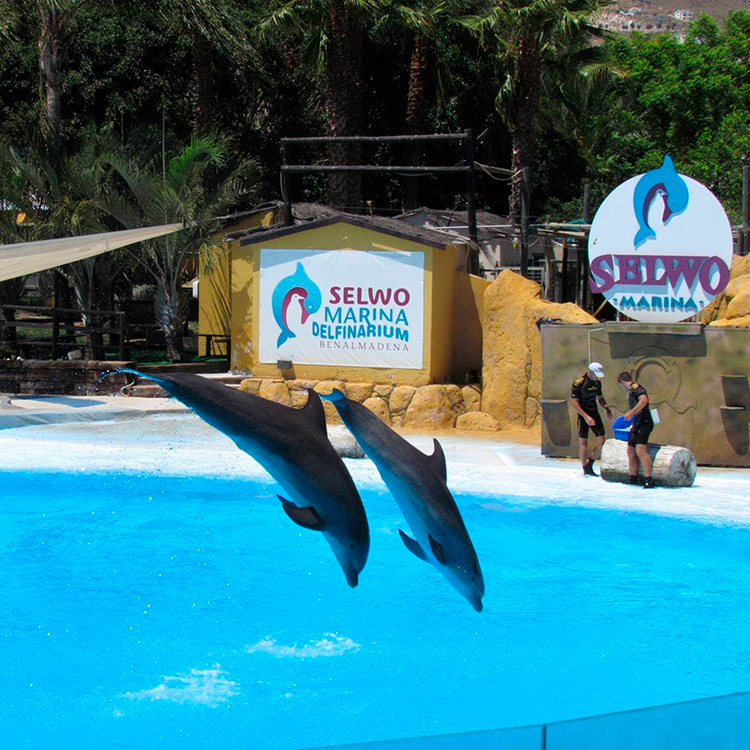 Selwo Marina
Why not spend a day at Selwo Marina located next to Paloma Park, just 20 minutes from the hotel. Here you can discover all kinds of marine life. Selwo holds Andalucia's only dolphinarium and ice penguinarium, with exclusive dolphin, sea lion and exotic bird shows. The Selwo Organization also offers a discount price if you buy entrances to all three of their attractions on the Costa del Sol - The Benalmadena Cable Car, Selwo Aventura in Estepona & Selwo Marina!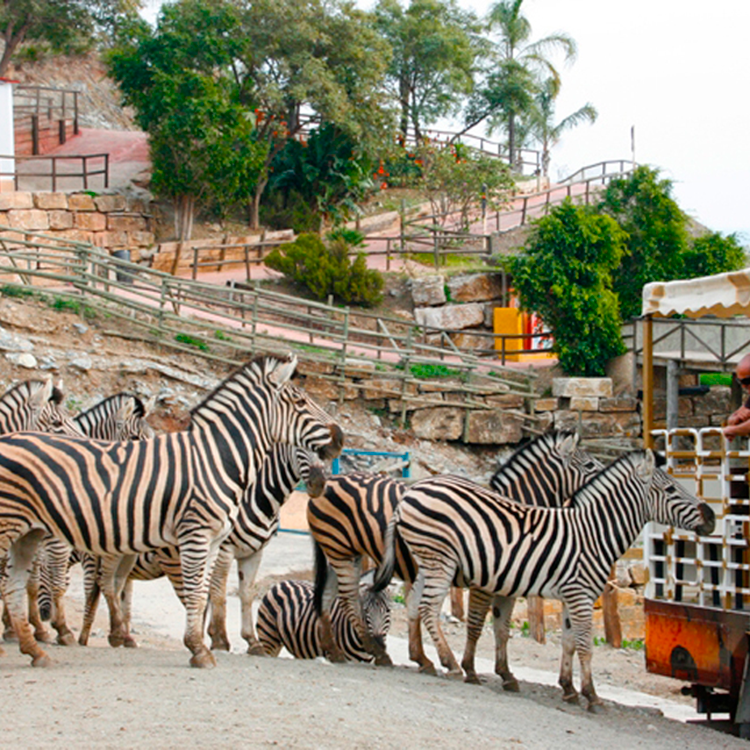 Selwo Aventura
Selwo Aventura is a unique wildlife park where nature, animals, adventure & fun all combine to create a fascinating experience. Located in Estepona, Selwo Aventura is accessible by bus and approximately 1 hour drive from Sunset Beach Club.